William Dodd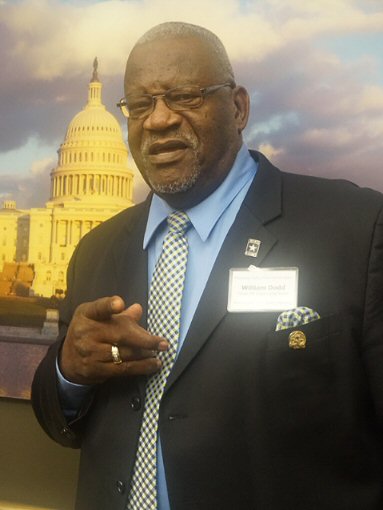 Name: William Dodd

Birthdate: August 28,1941

County you serve: Yazoo County

Family history: He is married to Mary E Dodd. They have 3 children, 1 deceased.

Education: Graduate of Morgan City High School (R. B. Slaughter), graduate of MS Valley State earning a BS and a graduate of Jackson State earning a Master in Industrial Art. Retired Educator of Yazoo High School for 35 years.

Other boards you serve on: Yazoo Housing Authority for Yazoo County, MS.

Church: Mt. Vernon M.B. Church where he serves as a deacon.

Hobbies are: Enjoys fishing, hunting, wood work, and helping others.

Comments: As a retired educator, I tried to impact as many youth as I could. Many have gone on and are now very successful. It feels really good when your past students come back and say thank you for the role you played in making his or her life what it is today.
Alberta Jefferson
Name: Alberta Jefferson

Birth date: November 12, 1962

County you serve: Holmes County

Family History: She is married to Mr. Willie Jefferson, a retired City and School employee and they are the proud parents of two great young men.

Education: Holmes Community College (Goodman) -University of Phoenix-Associate Degree in Administration.

Other Organizations: MS Council for Exceptional Children, MS Individuals for Individual with Disabilities, Special Education Advisory.

Church: Good Hope Missionary Baptist.

Hobbies: Reading, Traveling, Community Involvement, Cooking & Enjoy spending time with family.

Comment: On behalf of the Yazoo Mississippi Delta Levee Commissioners she will continue to work collaboratively with all employees to meet the challenges of high waters and flood damages from interior rivers and streams.